March 30, 2017
The Most Useful Tools
Most electrical work should be left to someone who knows what they are doing, such as an electrician. No matter who is doing the work, though, there are a few common tools that get used the most. Different jobs will call for different tools, but these are the ones that are most often used for commercial and domestic electrical work.
By using fish tape, electricians can pull a solid or stranded wire through a PVC or metal conduit. When they have trouble getting the cable through the pipe, they can use a specially designed lube to assist them.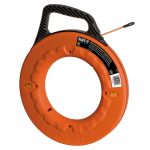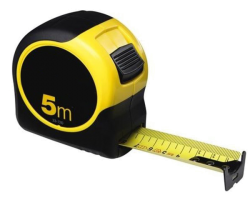 Tape measures come in very handy when doing electrical jobs. The tape measure can be used to determine how high switches should be placed and where equipment can be secured onto the wall. A tape measure is necessary for any fixture to be placed precisely and accurately, and you'll want one when doing electrical work of any kind.
Testing Unit or Voltmeter
The power needs to be turned off before working on any electrical task. You can't just guess and woken if the power supply is off, though. You need to know that that it is safe to work in that area, and a voltmeter is useful for figuring that out. It can tell you whether a circuit is live and give you useful information about voltage measurements.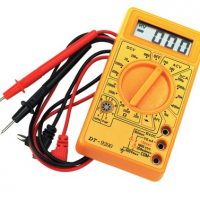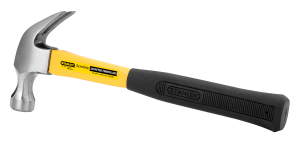 You will probably use a hammer more often than you think for electrical work. You can use it to secure straps when wiring and secure electrical boxes and other figures to walls.
These wires are covered in an insulting layer and they're incredibly useful for removing insulation or wires. You can purchase these in a few different sizes to ensure you have the right kind of teeth for the job at hand. They can also be used to cut wires, which means they will come in very handy for electrical jobs.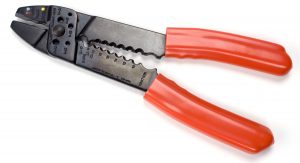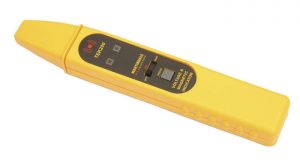 Non-Contact Voltage Detector
This tool helps you determine if the voltage is flowing through circuits or devices without having to put yourself in danger. Some non-contact voltage detectors work automatically, while others need to be operated manually. You can use this tool by finding the end of a tracer close to a wire or cord and then checking to see if the current is live.
A wide range of tools will likely be necessary for most electrical jobs, as any electrician will tell you, but these are the most commonly used ones and any electrician will definitely have these in his toolkit.